Last fall I was contacted by Heiko Hansen (of HeHe) regarding using the EasyLase USB on the Mac. I must say I was quite intrigued when I found out that he was working on Nuage Vert, a visualization of energy usage in Helsinki. The project uses the cloud of emissions from the Salmisaari power plant as a canvas to demonstrate how much energy is in use by the city.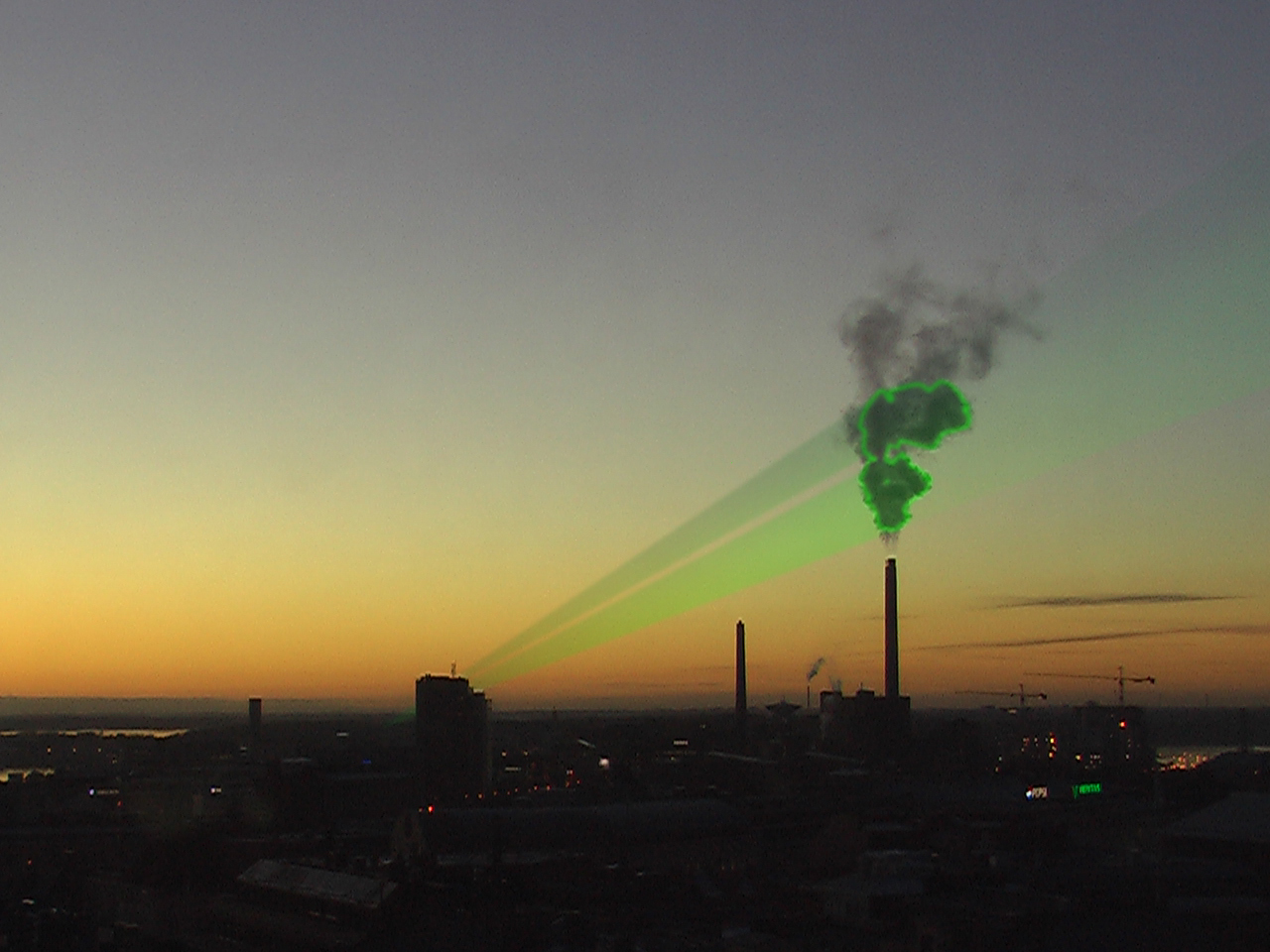 photo credit HeHe

The project is going on display February 22-29, 2009 in Helsinki. I encourage you to go check it out more in depth at www.nuagevert.org.
For the project, I ended up creating a Java wrapper for the libEasyLase driver for OS X. It is now possible to get laser output on the EasyLase USB from inside a Java app on the Mac. Please contact me if you're interested using this.